This is a work in Progress
This list of plugins provided by Quickbox with a easy way to install and remove each with master account
---
Guidelines for this wiki if you want to add something to this wiki feel free just make sure you know what you're adding is correct and easy to follow.
---
-How to add and remove plugins-
http://lookpic.com/O/i2/1232/lI6elN1n.gif
Showing its gone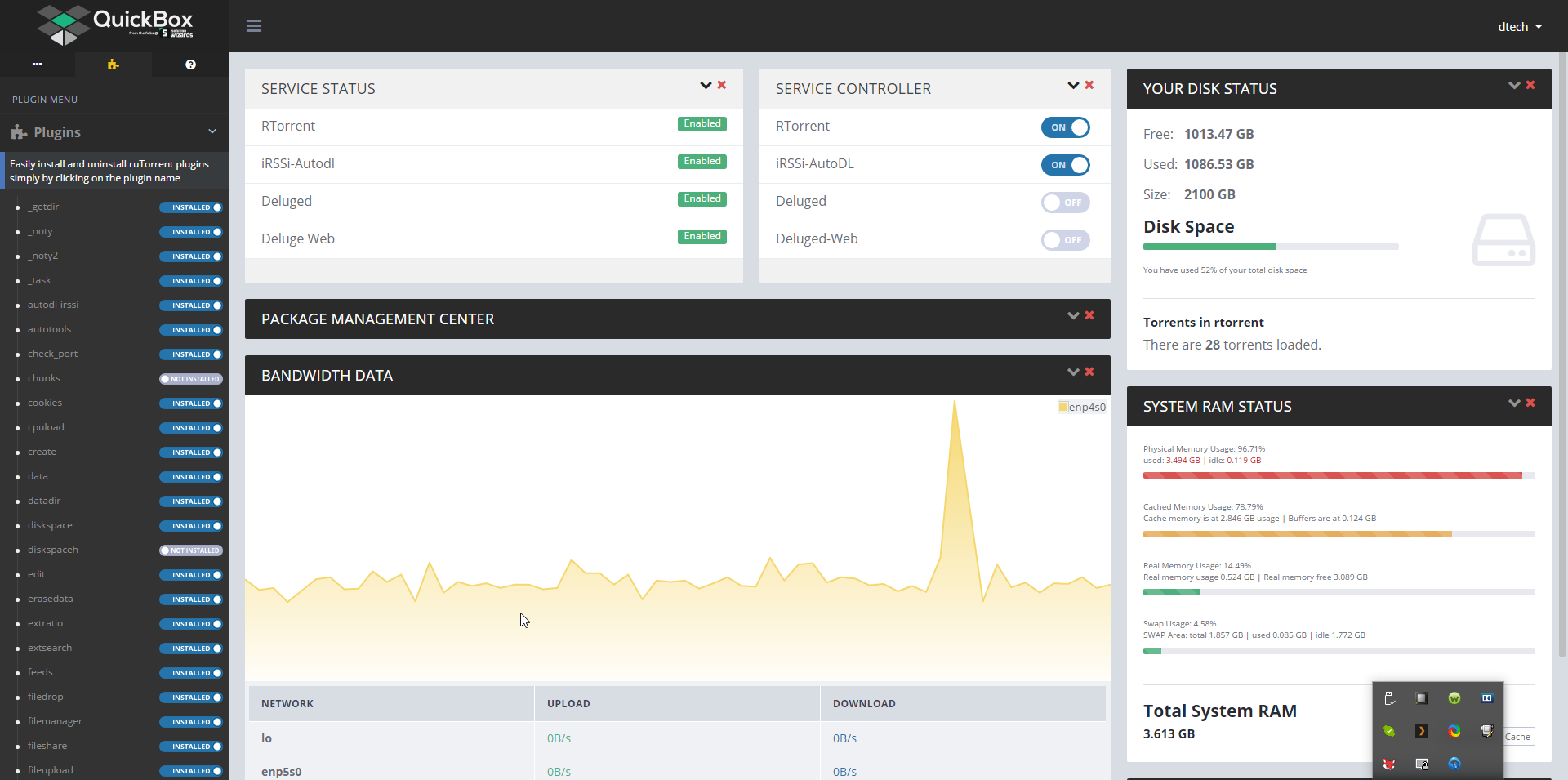 What is it do and how do we use it?
_getdir
Helps ruTorrent find and render directories.
_noty
Provides the notification functionality for other plugins
_noty2
Provides the notification functionality for other plugins
_task
provides the possibility of running various scripts on the host system.


autodl-irssi
irc bot for auto downloading.
-used for automated downloads of torrents.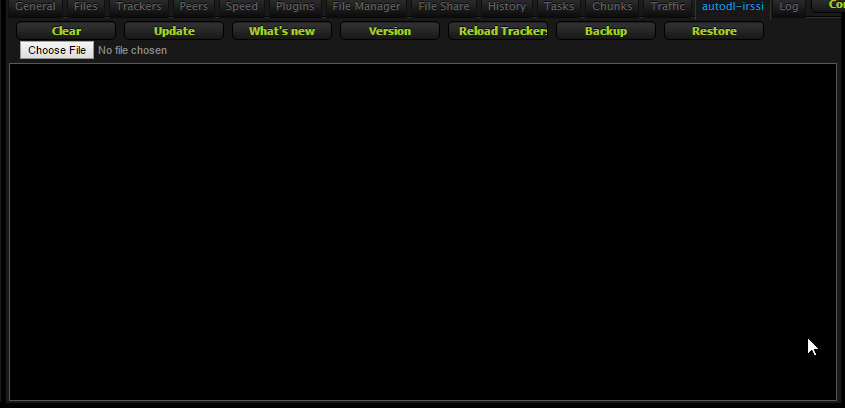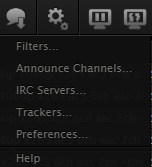 autotools
-check_port
Adds an incoming port status indicator to the bottom bar.
Located at the bottom of page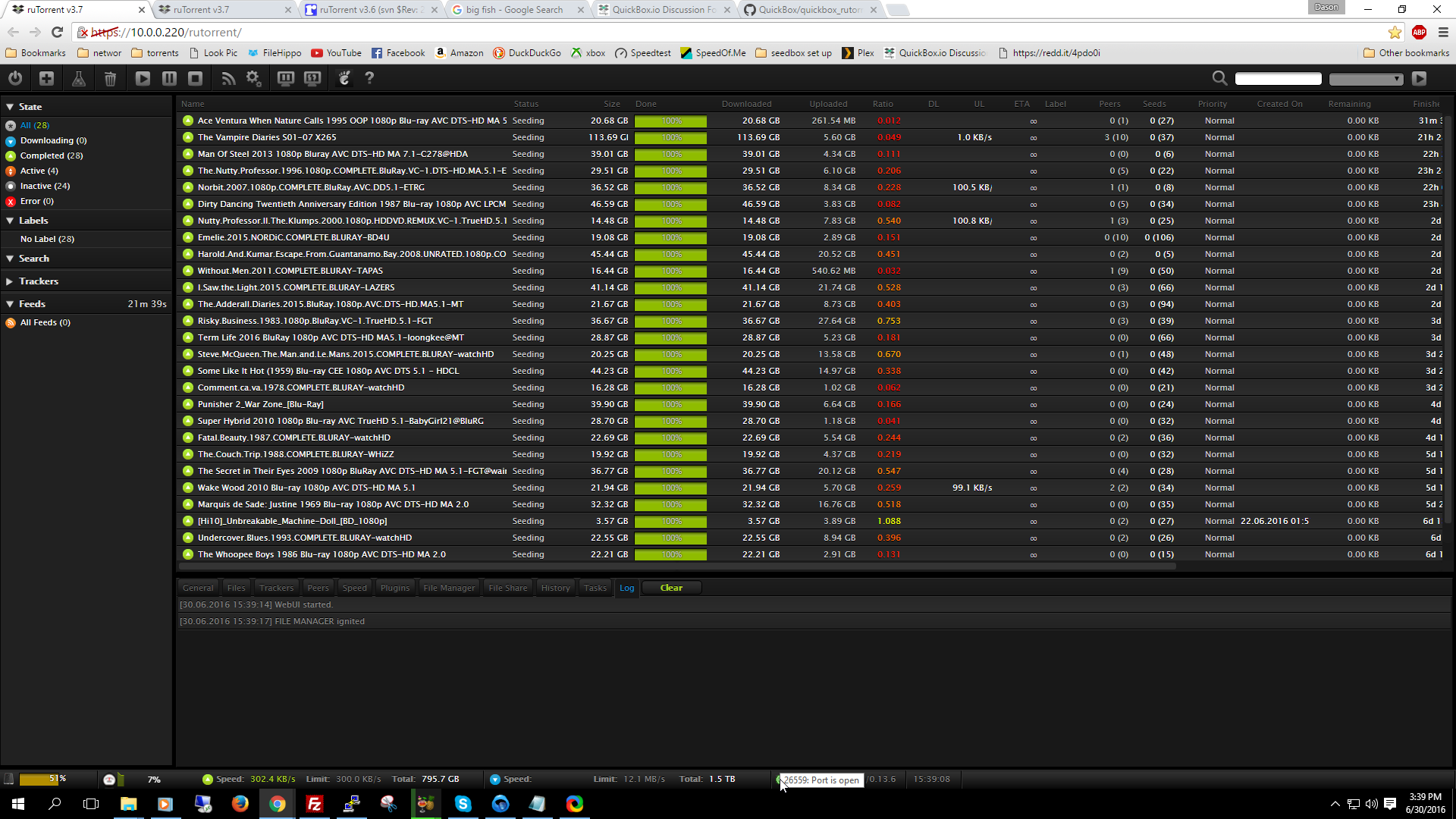 -chunks
Shows info on torrent pieces (which pieces have downloaded).


-cookies
Define a set of cookies for trackers which use such method of authorization.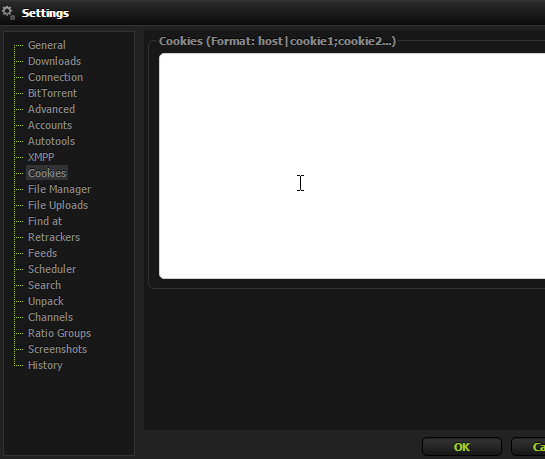 -cpuload
shows cpu loading on the bottom bar in an easy to read fashion.



Located towards the bottom left corner.
create
Command of new torrent creation.
put trackers name in place where says trackers
-Piece size i use around 2mb there may be different requirements on your tracker so check if your not sure.

data
Adds an http download option to the "files" tab and torrent menu.
datadir
This allows to change the torrent's data directory.
diskspace
This is used when you are using / as mount point, to show your remaining space.
diskspaceh
This is used when you are using /home as mount point, to show your remaining space.
edit
This is used edit the trackers list of the existing torrent.
erasedata
adds "Delete with the data" to the right click context menu.
extratio
Extends the functionality of the ratio plugin.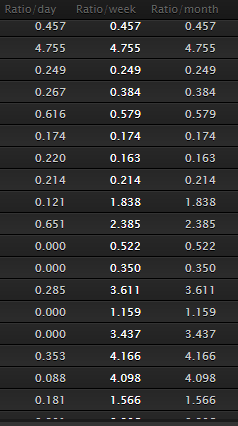 extsearch
Adds an internal search function to many popular public and private sites.
feeds
this plugin is intended for making RSS feeds with information of torrents.
filedrop
Also known as Drag n Drop, allows you to drag any .torrent file to the RUtorrent browser tab and drop it to upload the torrent file to the seedbox.



this will also work from anywhere including your computer's download folder just drag to browser with RUtab open and drop and your torrent should be added.
filemanager
Used to manage files…
here you can change settings for what you see in Filemanager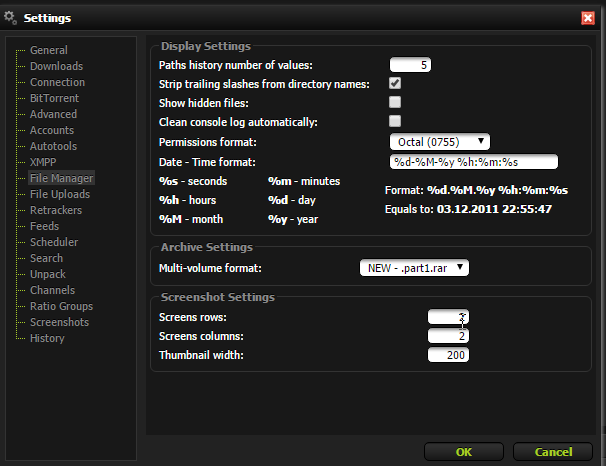 fileshare
Useful if you would like to share a file with a friend
under filemanager right click file you wish to share and http://lookpic.com/O/i2/1920/ZinTFbAE.png
after this will come up and depending on your settings in the config you can set it up to share for limited time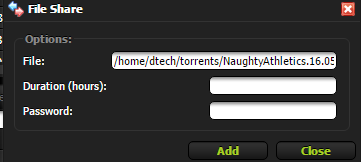 fileupload
geoip
shows country name, Town name as well as flag for connected peers.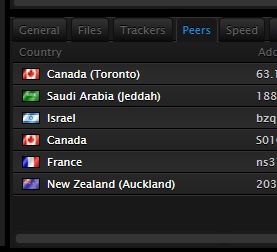 history
This plugin is designed to log a history of torrents.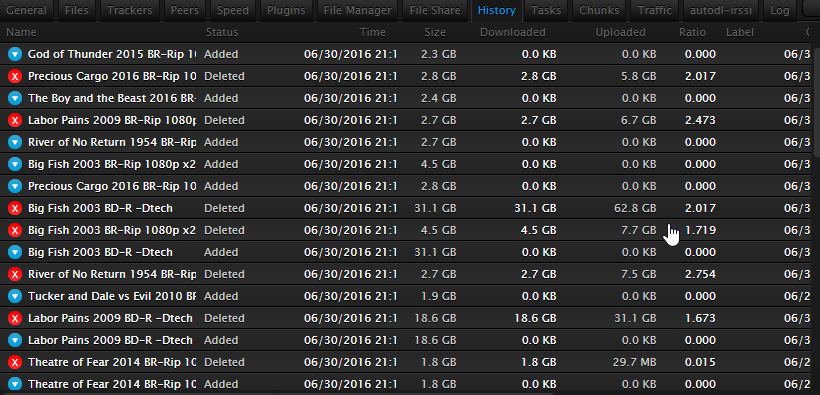 httprpc
ipad
this allows you to see a modified gui when using any Portable Apple product such as (Iphone, Ipad)
loginmgr
logoff
Allows you to switch users or logoff
located at the top left coner


lookat
Allows to search for torrent name in external sources.
mediainfo
This is used to pull up the info of you video file such as what codec it uses what bit depth and much more info
right click on video file and you will see MediaInfo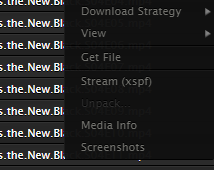 Then you will see what looks like this.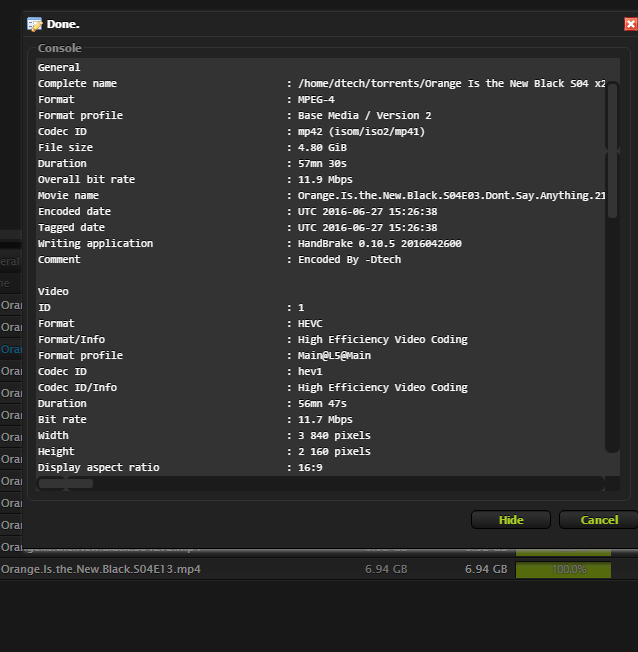 mobile
This is used to allow you to use modified gui to manage use mobile devices such as Android phones and tablets.
~Note
_ this will not work well with more than 10 torrents running. kinda lame i know.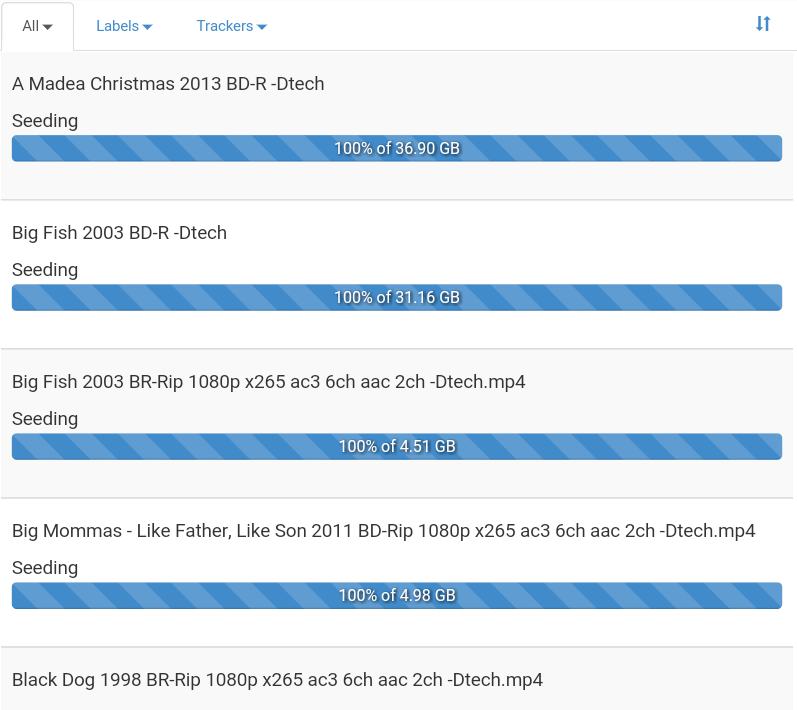 pausewebui
used to pause the stuff going on in the GUI this does not stop torrents and or anything going on in the background.


ratio
Allows to set different ratio limitations for groups of torrents.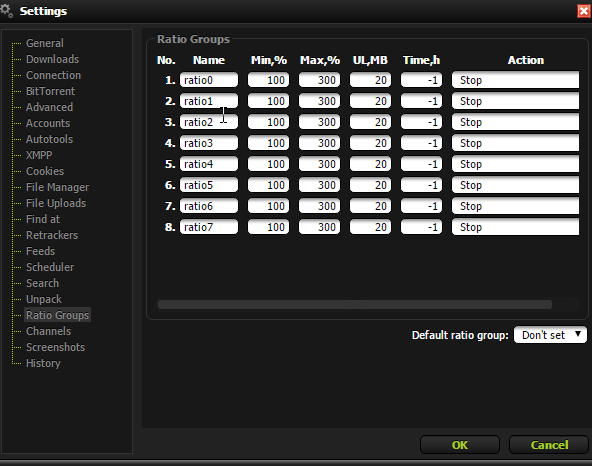 ratiocolor
This adds colors to green for good red for bad and many colors in between


retrackers
Automatically adds defined re-trackers for newly added torrents.
rpc
Used for linking rtorrent and a web server. (Replacement for mod_scgi).
rss
Realizes operations with RSS-feeds.
rssurlrewrite
Used to rewrite http links for rss using regular expressions.
rutracker_check
checks the rutracker.org tracker for updated/deleted torrents.
scheduler
allows to change speed limitations of downloads/uploads depending on hour of the day and day of the week.
Screenshots
This plugin is intended to show screenshots from video files.
not the same as the one under file manager tab.
use this to change settings for the screenshots under FILES tab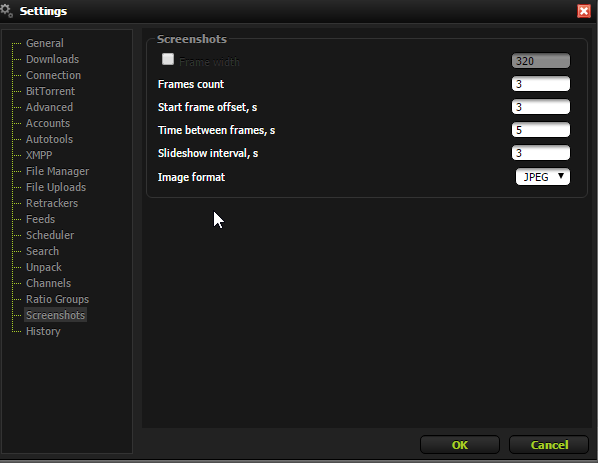 seedingtime
Shows a column with the torrent's finishing time to torrents list.
show_peers_like_wtorrent
Changes the format of values in "Seeds" and "Peers" columns of the torrents list.
source
stream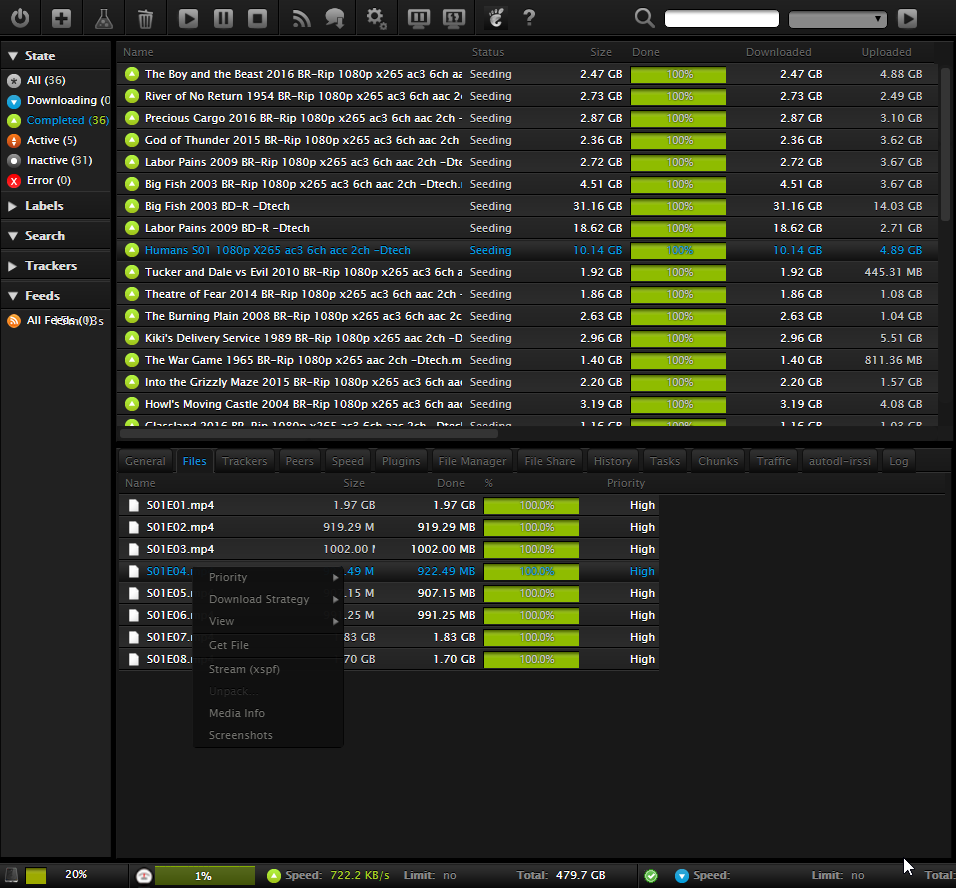 theme
Adds several themes and the ability to choose which one to use from the settings menu.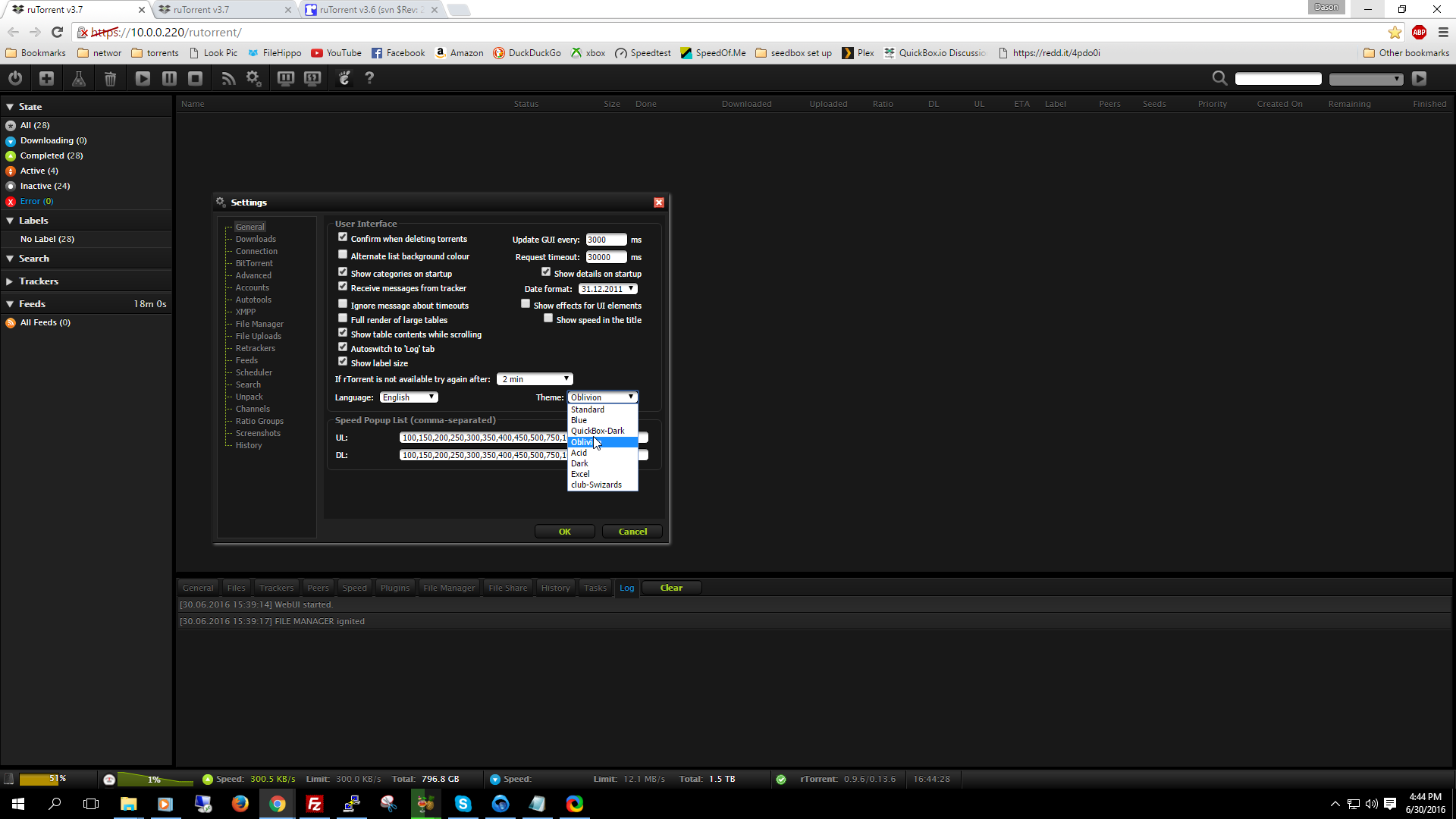 throttle
Allows to set different speed limitations for groups of torrents.
0 and -1 are considered unlimited
tracklabels
trafic
adds a subsystem of the traffic counting.
only keeps track of the torrents loaded in RUtorrent not both and not ftp
unpack
uses rar and other archive managers to extract files from Its archive works well for rar, not currently working for ISO,
This is the settings tab for Unpack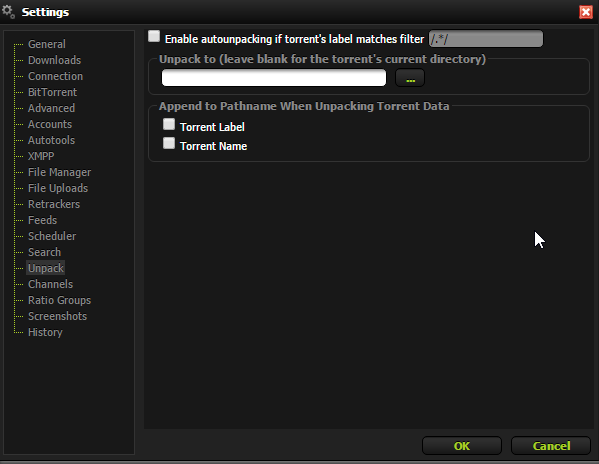 xmpp
yet another way to use notifications this one uses xmpp to let you know about finished downloads.