Hello every body, i have a little problem with my new server.
I already installed quickbox script thousand of times

but now, i have a little problem

I explain : i have 2x3TB
I followed an tutorial, (http://zoneadmin.fr/forum/threads/test-comparatif-une-seedbox-chez-hetzner.4018/) on which it's said that i have to specify "raid 0" to get 1x6Tb instead 2x3.
I did this, and then i launched the Quickbox script : it was write 5800go (perfect ?)
But, after a successful installation : here you can see, only 1Tb is found by the widget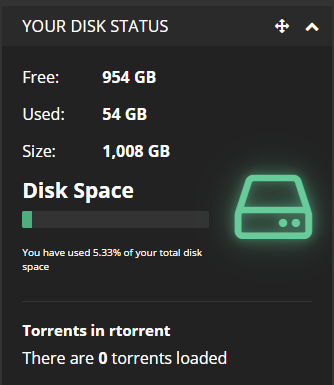 So, i tried many things : lsblk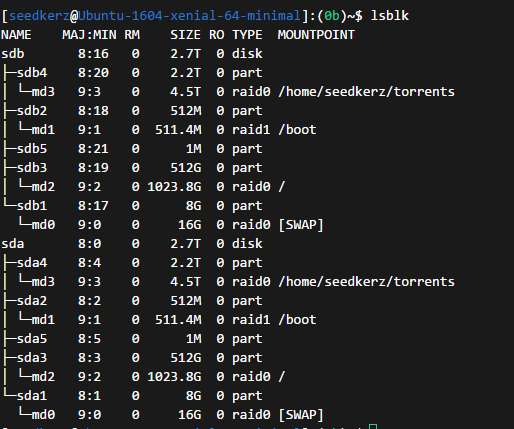 which seems to be a little bit strange

And then /etc/fstab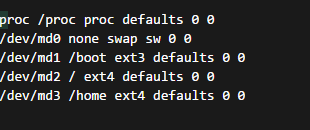 in this, at first i had /dev/md/3 instead md3, i changed, but nothing changed on my server.
I don't think what is the problem …
I also tried this tutorial : Adding new disk to user directory, without success
Any help would be appreciated

Thanks !