Hey,
Today i made a little change of the disk_data widget. I think this way is a little cleaner than actually.
Since I use rTorrent, this example only shows it. But Deluge is obviously taken care of as well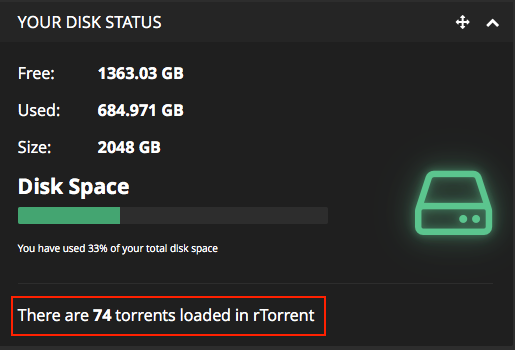 Note : the red rectangle is just for the photo

What do you think about it?
All the languages files are ready for this change.
Regards