Hello all,
it's been a long time since I've posted a problem on this board

Now, Sonarr is playing tricks on me and keep avoiding my logic…
See: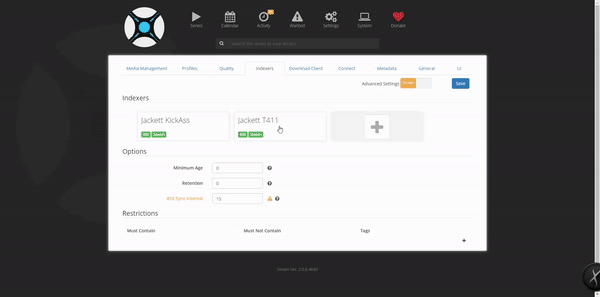 When I try to edit the settings, the first appear correctly then replaced by some ruTorrent settings that I don't know where they are coming from. The action lasts a couple of seconds …
Do you have already see this problem? I could not find any clue in any logs of any kind … I wanted to update T411 indexer which changed URL to www.t411.li to www.t411.ai. I have the same problem with the other indexer settings for KickAss torrent.
They are both dealt with by Jackett.
QB OS : Ubuntu 16.04LTS
Thanks for your help!