What are the correct settings to use rtorrent as a Sonarr downloader? I also tried
rutorrent/plugins/rpc/rpc.php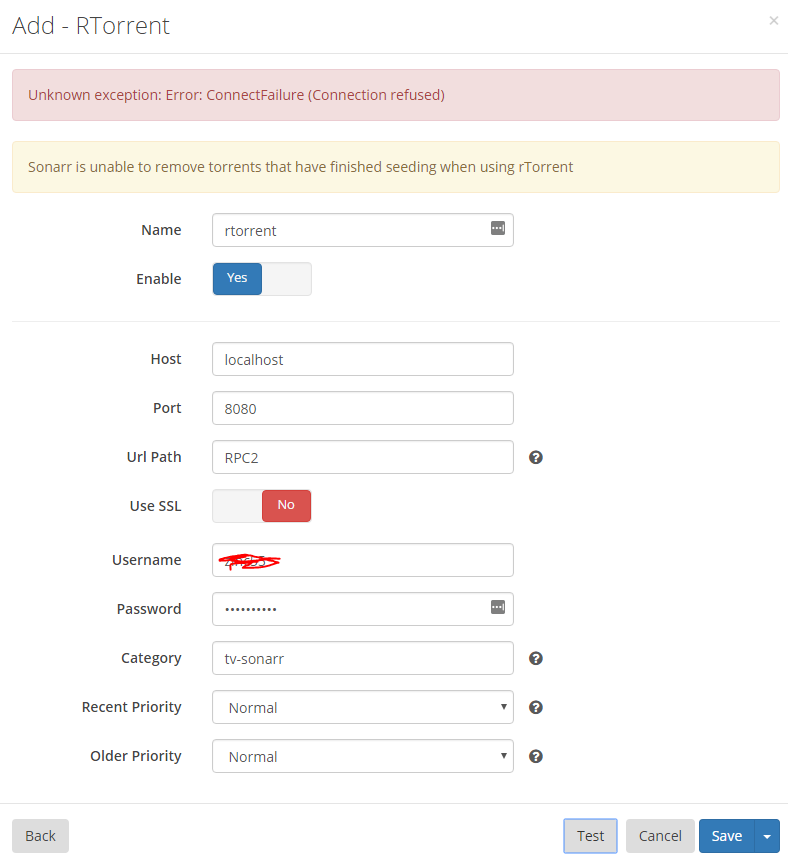 Hi @ianhyzy
The following are the setting I currently use - replace the blacked out parts with your username.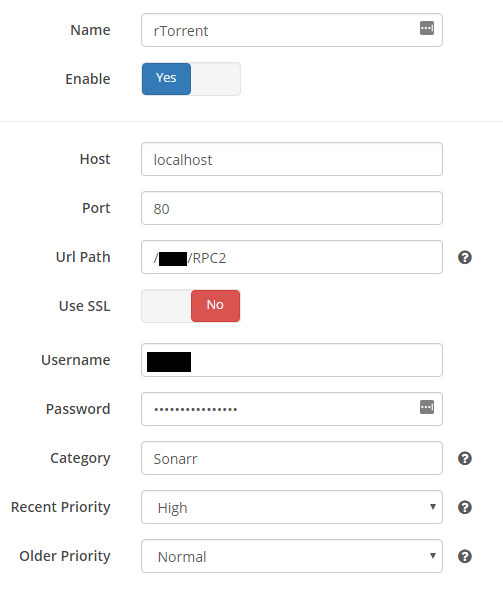 Hope that gets you sorted out mate

Thanks!! Also using safari on OSX caused an inability to configure the download client with any torrent apps but did work for usenet apps. The solution was to do it in a different browser like Google Chrome in OSX.