The QuickBox Wiki is a community controlled forum for information, tips, tricks and more that pertain to QuickBox and the attached QuickBox eco-system. Posts are user-contributed and edits will be reviewed via moderation changelogs. Feel free to share and edit!
How to use the QuickBox Community Wiki
---
To review any changes posted to a post within the Wiki, click on the icon to the top right of the post.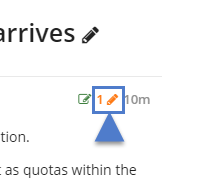 Clicking on the icon now reveals a popup. This popup is a recording of the Wiki Posts history and changes.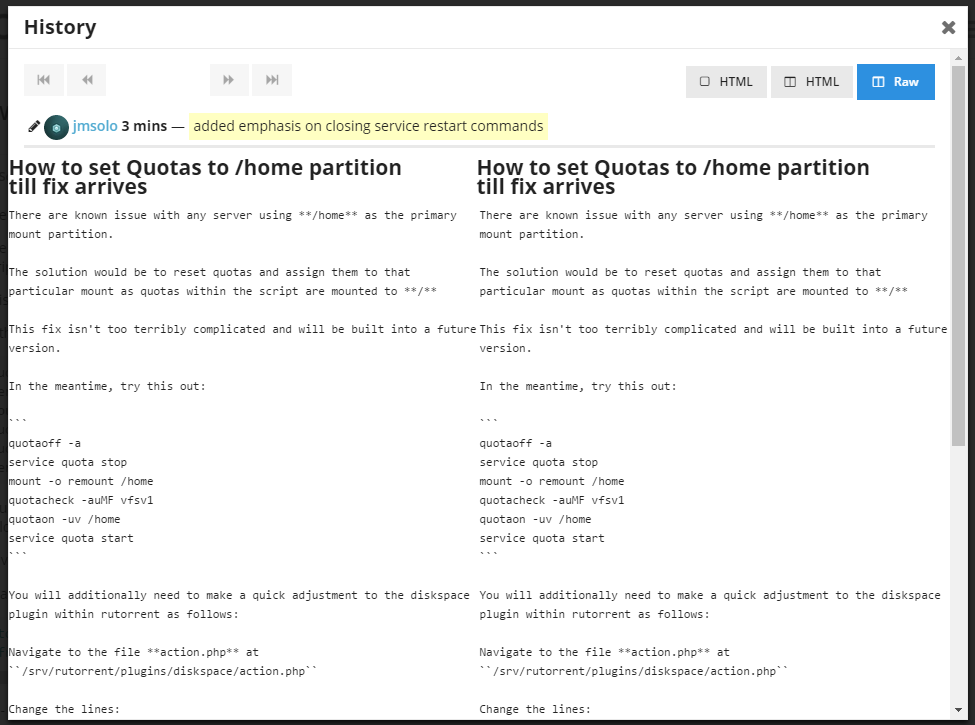 To the top of the popup are the basic controls for reviewing and using the Wiki History.
These are the controls for cycling through the history review panels. By default the Wiki will only show the history in two panels.
last known edit
current edit
Options for viewing the Wiki Topic are:
HTML - Shows the current edit of an entry and the changes made.
HTML | Compare - Shows the last known edit compared to the current edit
RAW | Compare - Shows the last known edit compared to the current edit, however; here it shows the edits done with raw markdown as opposed to HTML formatted.
Last known reason for editing.
Seeing as how everything about QuickBox is driven by the community and user suggestions, submissions and finds, there should be a reason for why a user edited the Wiki. The edit can be found next to your username within the post editing screen; see : Username (add edit reason)

An example of viewing edits of a wiki in compare history will be like that of the following (shown in RAW | Compare mode):

Please, feel free to submit your How-To, Tips and/or Tricks for QuickBox and the QuickBox Eco-System. Not just limited to QuickBox… these can pertain to adding different services, changing and/or adding links to the QuickBox dashboard, Setting up and using Plex Media Server, ruTorrent … etc etc.
All posts will be reviewed first and then assigned as a wiki by either the OP or a moderator.